Artox Gel
Effective against pain, inflammation and swelling!
Effective against pain, inflammation and swelling!
Arthrosis
Spine conditions
Soft-tissue rheumatism
Inflammatory rheumatism
Conditions after injuries
Tendinopathy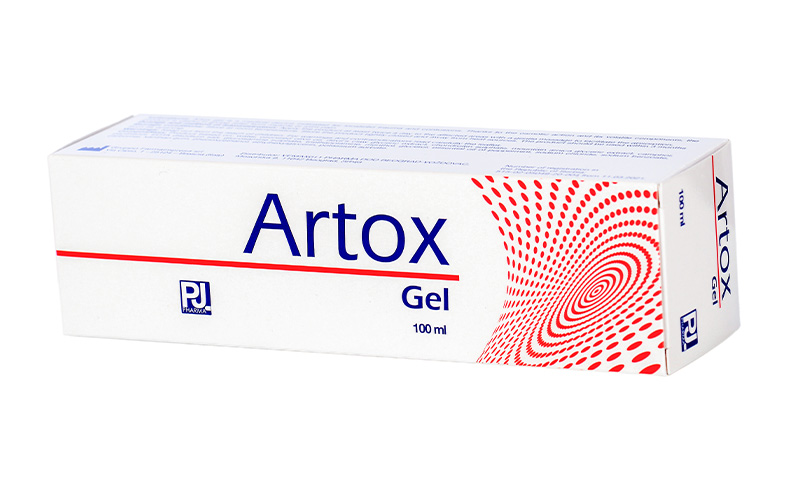 Artox Gel is a formulation based on Harpagophitum procumbens root extract (Devil's claw), Arnica montana flower extract (Mountain arnica), glucosamine sulfate, chondroitin sulfate, menthol, and panthenol.
Due to its osmotic effect and its volatile components, this product is useful for relieving pain in muscles or joints.
Rub lightly on the sore spot 2-3x a day!
The active ingredients of Artox gel also have anti-inflammatory, anti-edematous, and analgesic properties, having a beneficial effect on reducing pain, swelling, and inflammation.
It is indicated for use in localized injuries of the musculoskeletal and muscular system, in acute and chronic conditions along the spinal column, and has a favorable effect in soft-tissue and inflammatory rheumatism.
It is effective in sports injuries, i.e. in acute and chronic tendionopathies.