Lattawin ovules
Effective therapeutic solution for symptoms of vaginal infection (Restoration of vaginal flora, Prevention and treatment of vaginal conditions of bacterial and fungal character, Reduces vaginal itching, inflammation, and irritation). A turning point in treatment of fungal and bacterial vaginal infections.
Lattawa's ovule is a medical preparation that helps restore the physiological defense functions of the vaginal mucosa and is an effective solution to the symptoms of vaginal infections.
Lattawin contains a unique combination of boric acid, lactic acid, and polycarbophil, and helps eliminate symptoms caused by imbalanced vaginal pH and endogenous bacterial flora.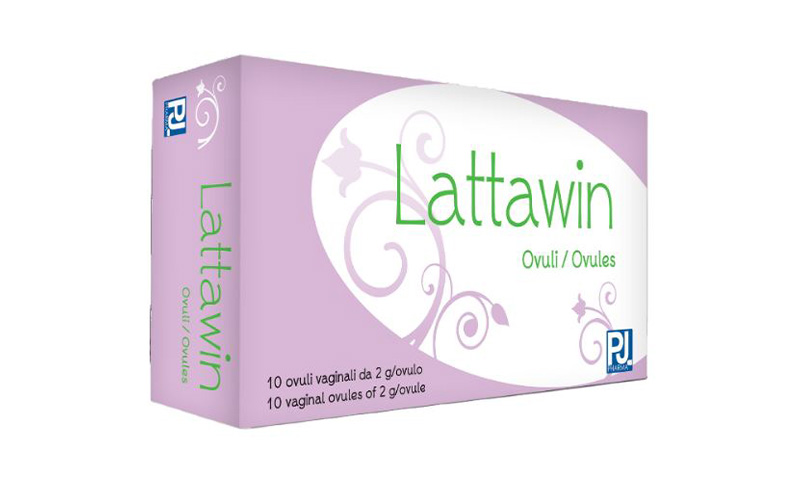 Lattawin ovule is used in:
Prevention and treatment of vaginal infections

Bacterial vaginosis
Fungal vulvovaginitis
Recurrent vulvogainitis
Trichomonas vaginalis infections (alternative treatment)
In case of increased risk of infections due to

Surgical interventions
Use of public toilets
Visiting swimming pools and gyms
One ovule contains: boric acid, polycarbophil, lactic acid, tocopherol acetate, vitamin A palmitate, 18-beta-glycyrrhetinic acid, tea tree oil, phosphatidylcholine, semi-synthetic triglycerides.
Boric acid, thanks to its stability in the vaginal environment, aids in long-term lowering of the pH of the vagina and is an effective and safe treatment of bacterial vaginosis, fungal vulvaginitis, and infections caused by Trichomonas vaginalis.
Lactic acid is physiologically present in the vaginal secretion, which is formed by the decomposition of glycogen located in the vaginal mucosa by lactobacillus, which immediately corrects the vaginal pH. The constant production of secretions and lactic acid ensures the moistening and cleansing of the vagina, which maintains the acidity that encourages the growth of lactobacilli, the presence of which reduces the level of bacteria, thus preventing the occurrence of infections.
Tea tree oil, also known as melaleuca oil, is an essential oil obtained by steaming Australian tea tree leaves and possessing antibacterial, antifungal, antiviral, and anti-inflammatory properties, which is why it is widely used in medicine.
Polycarbophiles are effective in restoring the vaginal pH with their adhesive and buffering properties. Polycarbophiles bind to the vaginal mucosa with non-covalent bonds and continuously release hydrogen ions, thus lowering the pH of the vaginal environment.
18-Beta-Glycyrrhetinic acid is an extract obtained from licorice root, which is attributed antiviral, antibacterial, antifungal, anti-inflammatory, and anti-tumor properties. 18-beta-Glycyrrhetinic acid inhibits the activity of Gram-positive bacteria and Gram-negative bacteria (Staphylococcus aureus, Escherichia coli, Pseudomonas aeruginosa), Candida albicans, and Bacillus subtilis.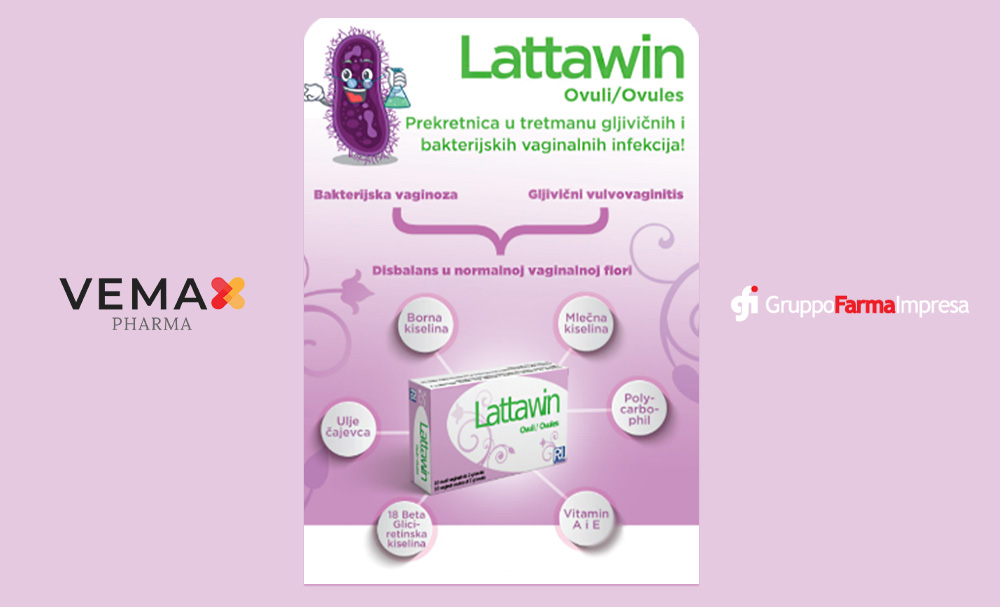 Apply one ovule per day by inserting it into the vagina, preferably in the evening before going to bed, 5–7 days following the menstrual cycle or according to the doctor's prescription.
Wash the vaginal region properly (external and internal washing of the vagina is recommended)
Open the package and after washing your hands well, take one ovule from the blister
Gently insert the ovule deep into the vagina, preferably in a supine position, while being careful that the ovule should not fall out of the vagina by accident
Storage and storage conditions:
Store the package properly closed in a dry place, at temperatures between 5 °C and 25 °C, away from light and heat sources.
There is known hypersensitivity to any of the ingredients of Vagitoria.
Keep out of reach of children. Do not swallow. Do not use if the package is damaged. Do not use the product after the expiration date. The expiration date refers to unopened packaging and properly stored products. Do not use the product in case of vaginal lesions and wounds. Do not use the product during menstruation. Do not exceed the recommended dose without consulting your doctor. Usage, especially if prolonged, may lead to hypersensitivity. In that case, discontinue the application and consult a doctor to start the appropriate therapy. It is important to inform the doctor or pharmacist of any side effects that are not listed in this user manual.
During pregnancy and breastfeeding and for children, the use of ovules is limited only if it is absolutely necessary and must be under the direct control of your doctor. In case of an intact hymen, consult your gynecologist for specific conditions before use.
The medical preparation is for single use. If an ovule accidentally falls out of the vagina, do not reuse that ovule.
Collapsible cardboard box with 2 blister packs containing 10 vaginal ovules of 2 g/ovule.
Manufacturer: Gruppo Farmaimpresa srl, Via Cipro, 1 – 25124 Brescia, Italy
Authorized representative of the manufacturer in the Republic of Serbia: VEMAX011 PHARMA DOO BELGRADE, Mosorska 9, 11042 Belgrade (Voždovac), Serbia
Decision on the registration of the medical preparation no. 515-02-04491-21-003, dated: 03/04/2022.
Mosorska 9, 11000 Belgrade, Serbia
Vemax011 Pharma doo representative office Northern Macedonia - Dane Krapcev 13, Skopje
Vemax011 Pharma doo representative office Montenegro - Topliški put 1, Budva
Vemax011 Pharma doo representative office Bosnia and Hercegovina - Vlakovo 252, Sarajevo
Vemax Pharma - your trusted regional partner on the road to health!